Corsairs Softball Loses 11-8 to the Raiders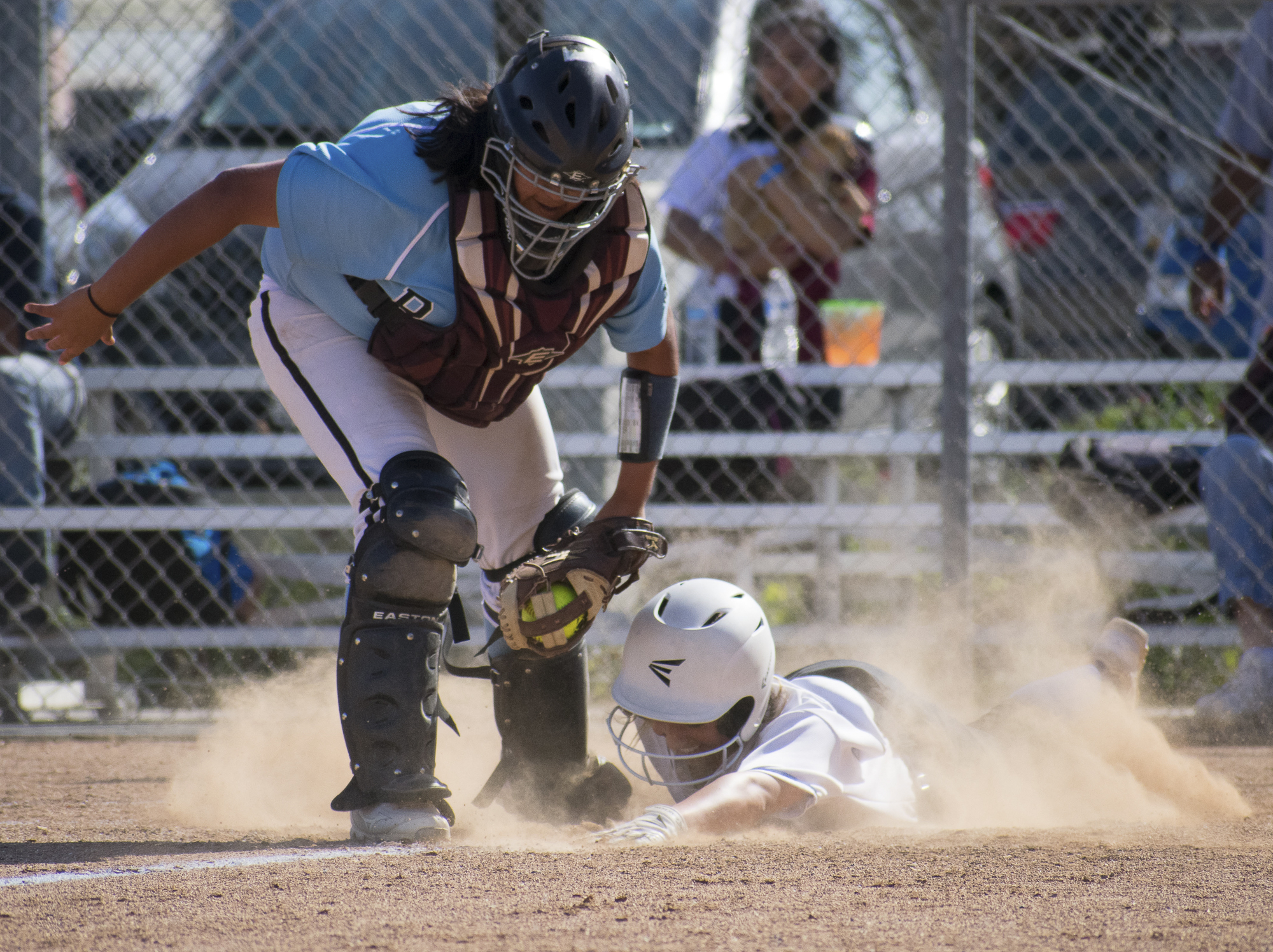 Played during Santa Monica College's spring break at the John Adams Middle School this Tuesday, the game started off with no runs scored during the first inning for both teams.
But things quickly picked up, as the Raiders scored four runs in the second inning and the Corsairs scored three in the bottom of the second inning. The Raiders advanced farther in the third inning, receiving two more runs as the Corsairs failed to get any runs. The Raiders managed to get five more runs during the top of the fifth inning.
The Corsairs, having once again failed to pick up any runs by the fourth inning, played stronger in the last part of the game, preventing the Raiders from receiving any runs for the remainder of the game. The Corsairs tried to catch up, getting one run during the fifth inning, two during the sixth, and a final two in the seventh inning, but it wasn't enough to beat the Raiders.
Sophomore Kylie Hernandez (#16) is happy with her playing in this game after doubting it in previous weeks.
"My hit that bounced over the fence, I was so happy at that," Hernandez said. "I've been aiming to get a home run and that's the closest I've ever gotten, and I hope to get one soon. I'm proud of that moment."
Phillip Gomez, the head coach, mentioned that even with the errors in the first part of the game, he was impressed with the team's ability to keep shutting down the Raiders.
"We're trying to claw our way back and that pretty much defines our team," Gomez said. "We weren't always that way, it's something we've gotten a lot better at it as the season progresses."
Only three more games are left during the current season. Sam Sheeley, the assistant coach spoke about players stepping up lately, including the performances of players Erika Soto (#22) and Taylor Liebesman (#23).
"We're just making it count. It was a great battle for our girls," Sheeley said. "They want it, they're working hard so we're going to end the season strong."
The Corsairs will head up to Santa Barbara for their next game but will be back at home to play against the Oxnard Condors next Thursday, April 19.