Corsairs Softball Break Losing Streak with 3-2 Win Against Oxnard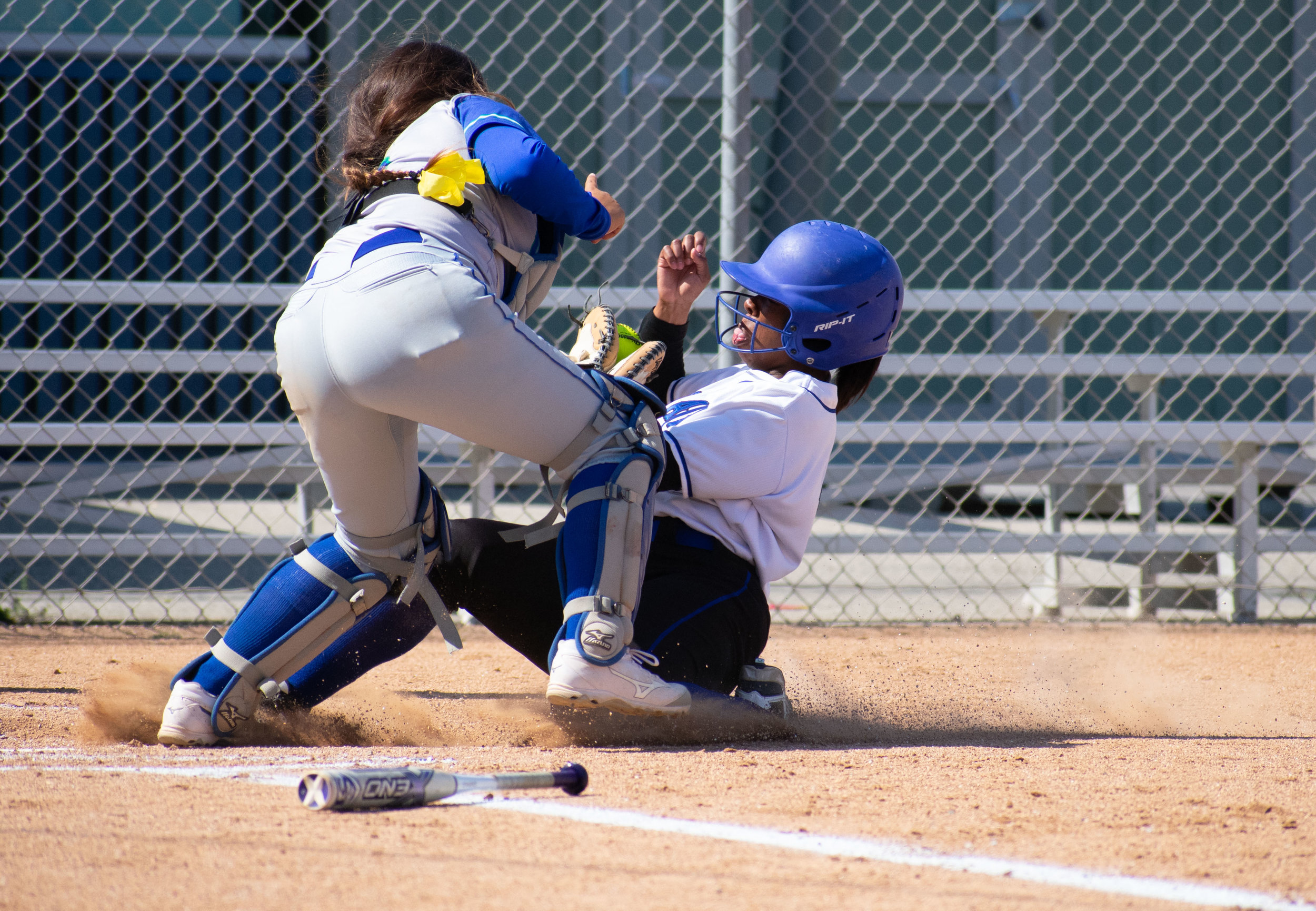 The Santa Monica Corsairs won 3-2 against the Oxnard Condors at home on Thursday, April 19 after a seven-game losing streak. Coming off a 5-2 loss to Santa Barbara earlier in the week, the Corsairs will now go into their final game of the season with a win.
This was the fourth time the Corsairs played against the Condors. After losing twice to the Condors early in the season, it was their 7-6 win on March 20 that gave them their last win before starting their losing streak, and this time the Condors have come back to let the Corsairs break that streak.
The runs came slowly with the Condors getting one in the first inning, but it wasn't until the fifth inning that the Corsairs caught up with their own run. With impressive pitching by Corsair Taylor Liebesman (#23), the Condors really had to work for their runs. "Honestly, just striking these girls out was one of the best feelings for me because everything was working today," Liebesman said.
The Condors picked up one more run in the sixth, yet the Corsairs pursued and grabbed two more for themselves, which give them the advantage going into the seventh and final inning.
Spirits were high for the team after their first win in a month, and head coach Phillip Gomez noted the appreciation every member of the team had for one another. "It was a total and complete team effort from our pitchers to our offense, to the bottom of the lineup, turning over the top," Gomez said. "If everyone is doing their job, we're going to win some ball games."
With the season coming to an end, the team has two sophomores, Kylie Hernandez (#16) and Ashley Sasso (#12), who will be playing their final game the next day.
Hernandez has been aiming to get a home run this semester and got closer this game, nearly hitting a triple. "It's better late than never. I'm happy to be going out this way," Hernandez said. "I couldn't ask for a better team. It just feels like I'm in the right place, I'm in the right mindset, and I'm just going to give it my all and let everything go."
With similar thoughts, Sasso echoed Hernandez. "I'm just looking to end the season on a good note and since it'll be my last game ever, I just want to leave everything on the field and have no regrets when I finish," Sasso said.
The Corsairs will play the final game of the season at home on Friday, April 20 against Santa Barbara. As the season comes to a close, Coach Gomez said, "We're excited to just keep playing for each other and enjoy one last moment together as a team."