SMC Debate Team Seeks Opinionated Students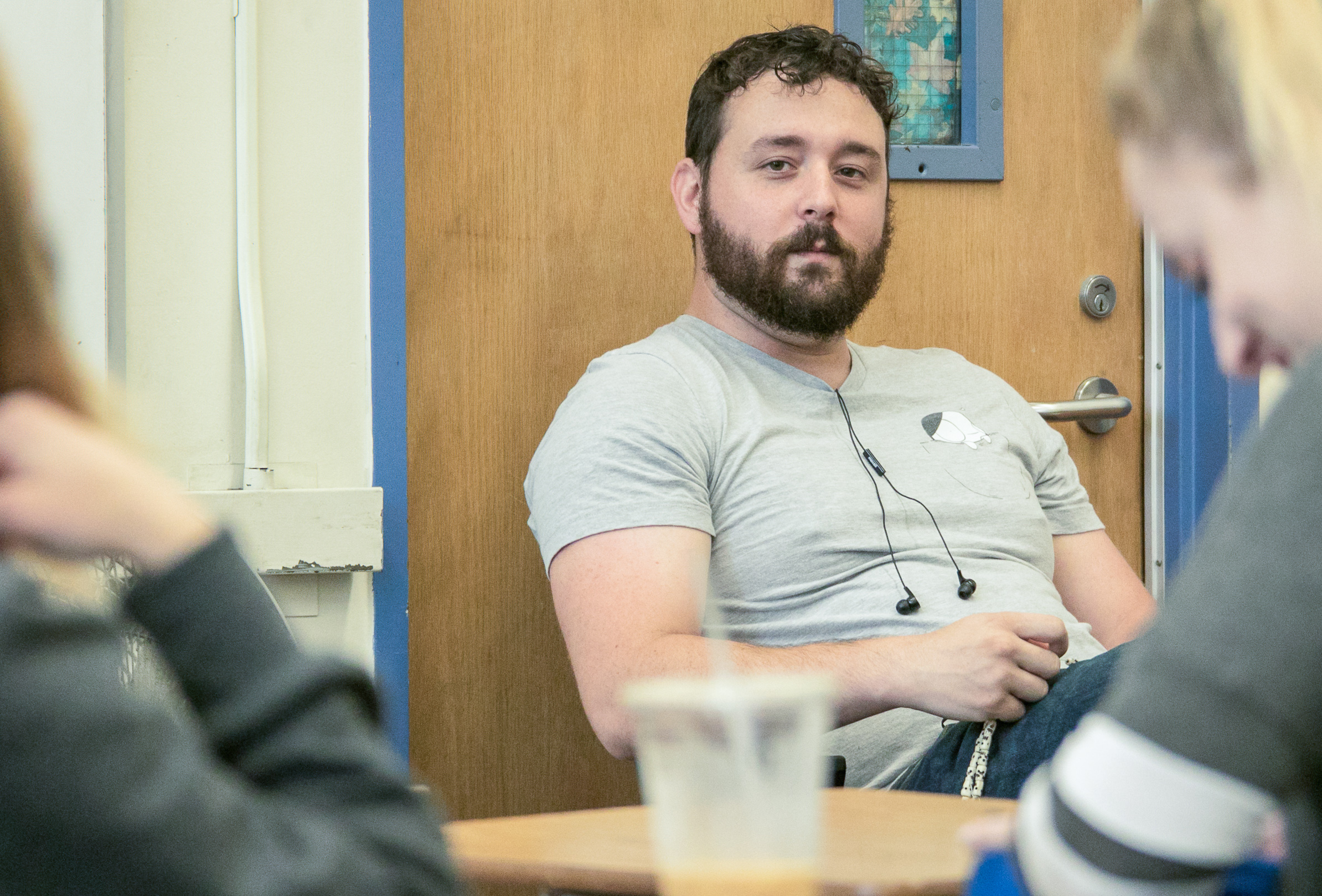 The Santa Monica College debate team was in the midst of a spirited discussion on the viability of gun control this Thursday, March 24 at 11:15 AM in the LS building room 119. The team was holding an event to explain what the debate team is, how it functions, and to encourage students to join the team next semester.
Despite posts by team captain Ben Kolodny on social media about the event, the only students in attendance were current debate team members. One of the members, Albert Cueva, said, "It's not surprising, people usually just sign up for the class and show up at the start of the semester."
Though no other students were present, Kolodny still spoke a bit about how the team works and what it provides to those who participate. Kolodny said the team offers "an incredible amount, I mean it looks fantastic on a transfer application, it looks really good on a resume - it's given me structure, its given me friends, it's given me the opportunity to find work, and even end up on a game show"
Kolodny mentioned that the team practices a style of debate called International Public Debate, which differs from other styles of debate because it is less formal and focuses more on speaking skills than technical argumentation. Kolodny said that IPDA is "a style of debate that focuses on communication skills as well as speaking ability more than technicality, which is what a lot of other debate styles do."

Albert Cueva, who recently helped push the team to a second place finish at the Phi Rho Pi national community college championships in Daytona Beach, Florida over the spring break, said that participating in the debate team has helped him improve his speaking skills and confidence. Cueva said, "[the team] showed me that the way I act and speak can be improved; instead of being so shy and introverted, I can be outspoken and extroverted, I've changed a lot over last year and this year."
The culture of the debate team was a major draw for Cueva. "It's more accepting of different views, it doesn't matter what you believe in, because there's always a middle ground that everyone discusses, [we] really accept everybody's opinion."
Kaylee Brunetti, a newcomer to the debate team, emphasized that inclusivity and spirit of camaraderie among the members of the team. "I really honestly appreciate these people because it shows me, you know, they all come from different backgrounds and they all started somewhere," Brunetta said. "It inspires me not just as a debater but as a fellow student."

Before the activity hour ended and the team went to their classes, Brunetti emphasized that, "You can really develop any skill that you want to develop and you don't have to feel like you're not good enough - they really are supportive and I really appreciate having the opportunity to learn from them and develop as an individual."

Though the debate team will allow any students to sit in on their proceedings, to officially join, students need to take the class Com St 22: Introduction to Competitive Speech and Debate.