"Claudia Lives": Protest and Vigil Held for Slain Migrant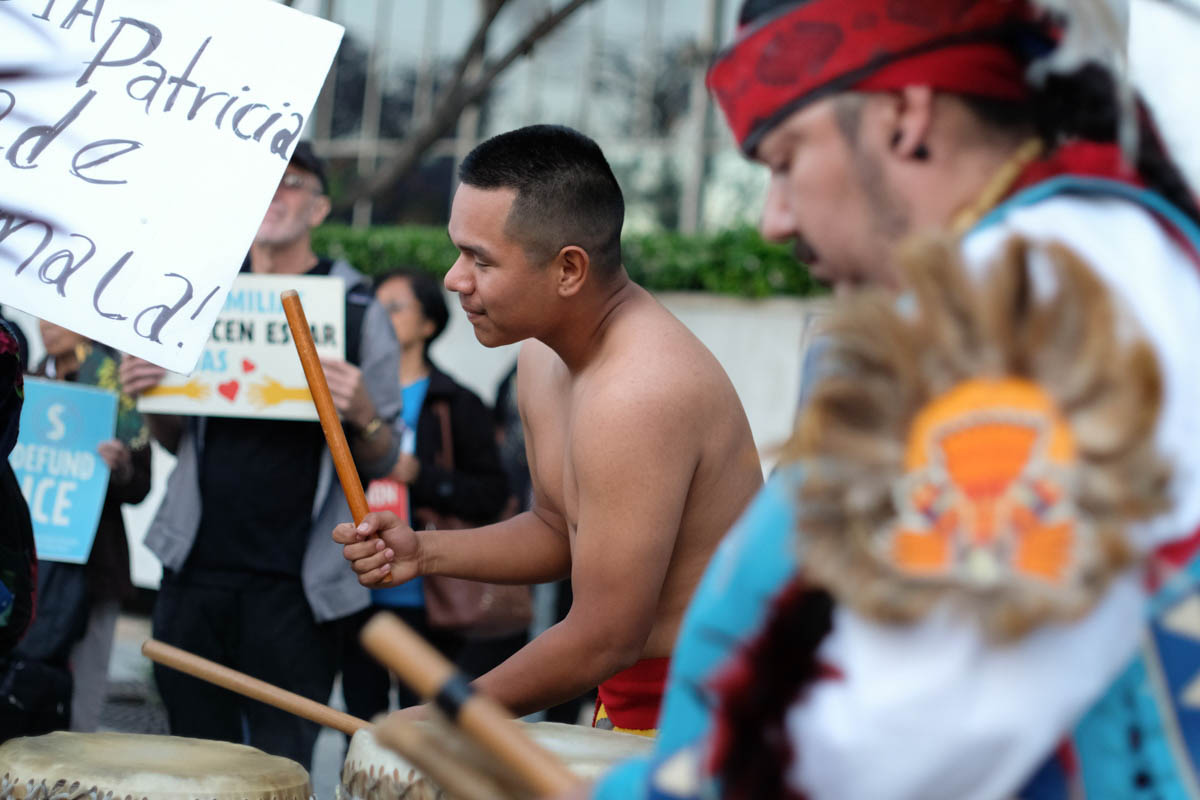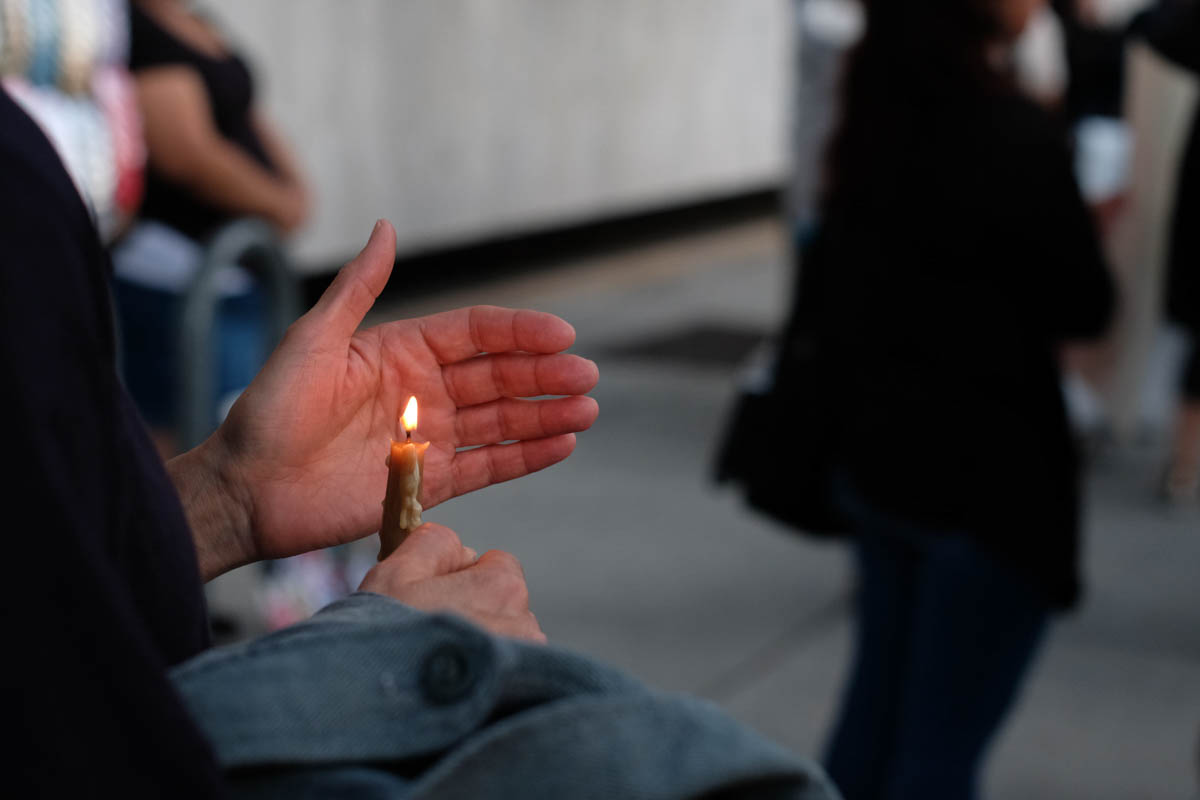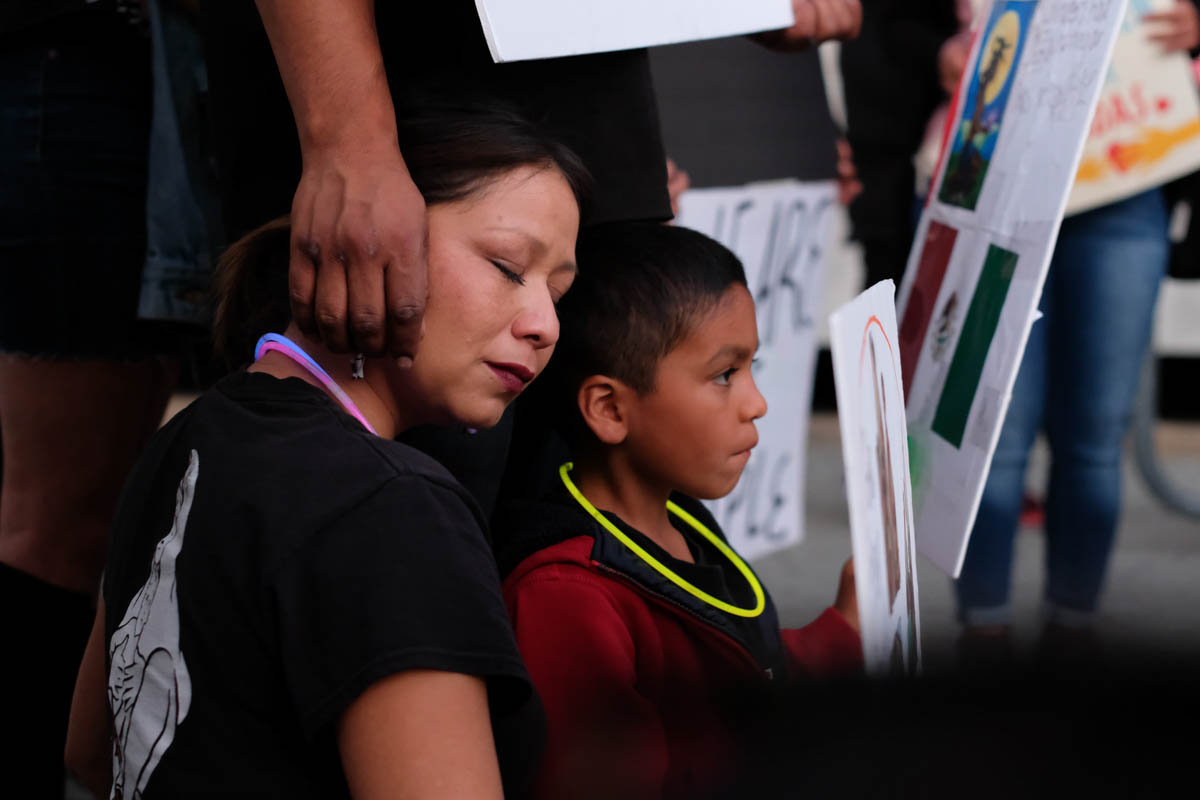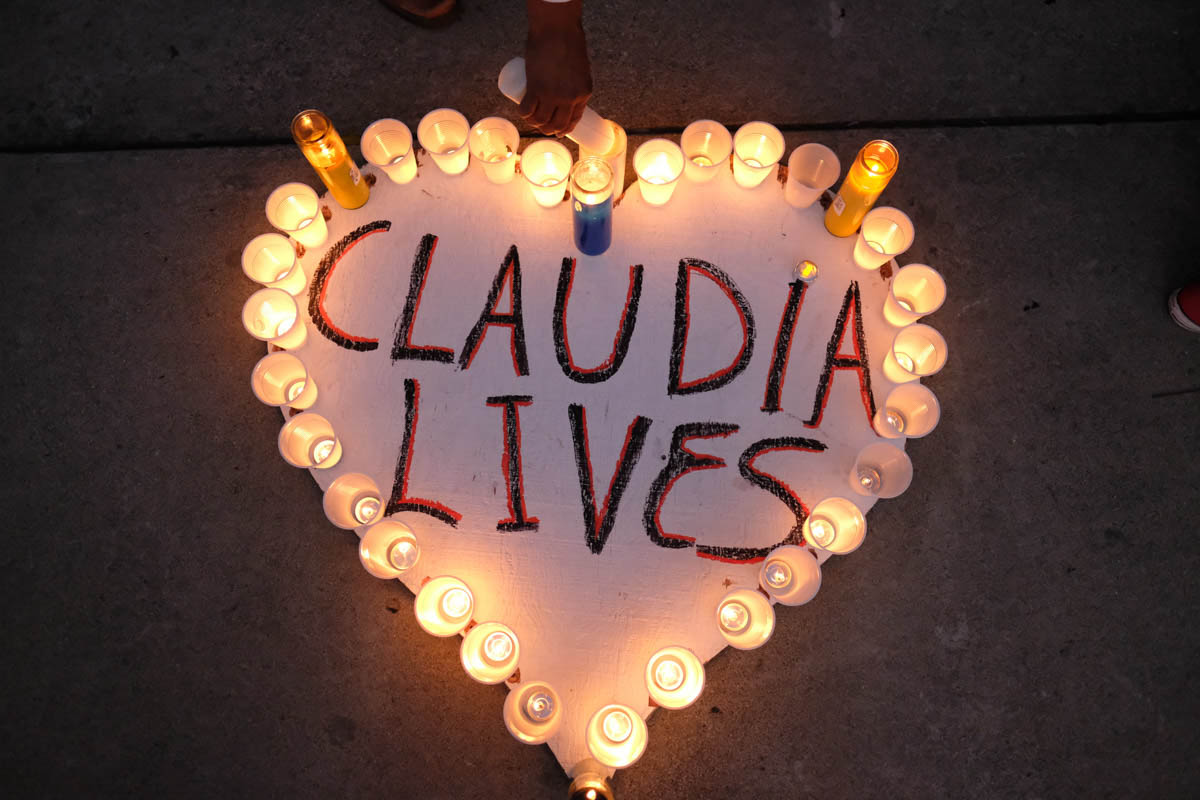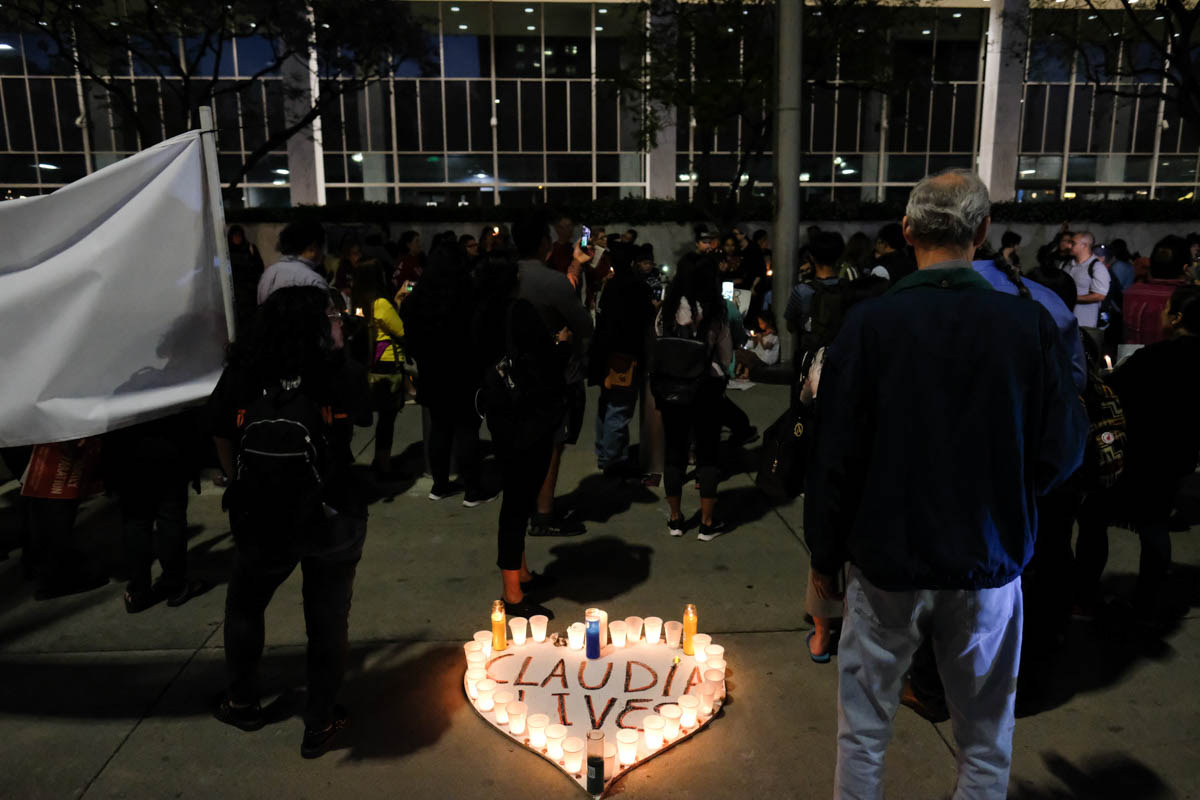 Hundreds of people stood in front of the United States Citizenship and Immigration Building in downtown Los Angeles on Friday, June 1 to protest against the killing of a Guatemalan native, Claudia Patricia Gómez González, two weeks ago. A mile after crossing the U.S. border, González was shot in the head by a border patrol officer in Texas, according to CNN.
Protesters chanted with signs in hand in front of the building on the north east corner of N Los Angeles St and Aliso St just after 7 p.m. The signs held varying messages, such as, "Defund ICE," "Stop Breaking Families Apart," and "If he builds a wall, I will raise my children to tear it down."
A white wooden heart laid flat on the sidewalk with "Claudia Lives" written in the middle with a black and orange marker. Before the the vigil began, children and adults lined the wooden heart with lit candles.
The event's organizer Walter Batras, who came from Guatemala at the age of 17, spoke over the megaphone to the growing crowd. "Today we're here to keep the life of Claudia alive," Batras said. "She was seeking freedom, that's why she came to the border with other teenagers, they came there, and apparently, it's not clear what really happened, all we know is that a round was shot to them and she was striked with one of the bullets in the head and she died instantly."
Just after the sun had set, candles were passed around to the people in the crowd. Another speaker, Illa Richaska, said, "Mexicans and Central Americans are connected to this land from the south west all the way down to Central America. The US-Mexican border is a death trail." She continued to say, "I know everybody has immigration rights, right? But people don't remember that as supposed, you know, Central Americans and Mexicans, we're indigenous to this land, we're the actual natives of this land."
Lydia Ponse of the American Indian Movement Southern California organization also came to the event. "I'm here for Claudia, I'm here for all the Claudia," Ponse said. "We're here because we need justice on all ends here in Los Angeles…don't be mistaken, you are not undocumented, you are not on stolen land."
After Natalie Rodriguez, a member of the Crush Columbus Coalition, took the megaphone and told the crowd that this was a space for indigenous and immigrant people to speak, a physical altercation broke out amongst two members of the Revolution Club and members of other groups in attendance.
The event concluded just after 9 p.m. with no arrests.